You have survived 5 full weeks of working from home and Zoom meetings galore! How are you holding up?! I hope that all is well and you are all staying healthy. If you need a little change or a way to spice up those video conferences, here are a few that could help.

Okay, who remembers that song "Zoom" from The Disney Channel's Zenon – Girl of the 21st Century? That song gets stuck in my head whenever someone mentions a Zoom meeting for work or for personal connects. It's so catchy……annnndddd my age is starting to show, isn't it? lol
Well you can either watch it on Disney+ or I also linked it here for you for a quick throwback. Since I'm in a silly mood – it made my think, why not share some of the fun features that you can do on the Zoom platform? If you have basics down – here is your level up:
–
[ Reactions ]
Reactions are great for meetings when you want to give props or cheer for a job well done on a presentation without interrupting. This option is available on the bottom of your Zoom toolbar beside the 'Share Screen' and 'Manage' buttons. Currently there are only two reactions that you can use:
(1) Thumbs up emoji
(2) Clapping hands emoji
If you select an emoji, it appears in the top left corner of your video chat square so that all the participants and viewers can see it. Give kudos and props all day!
–
[ Music ]
If you are gathering up your friends and family to catch up – you can provide a little ambiance and share your music playlist through the platform.
Zoom allows you to connect an apple music account or play something from YouTube/Pandora. Get it cued up on your laptop and take over the audio speakers of all the participants to share your sound throughout.
So get your playlist together and go play DJ for the day. (note: it might be tough to talk over the music, so this is a great options for teams that are having happy hour or even dance team practices)
–
[ Virtual Backgrounds ]
This has got to be my F A V O R I T E feature of all! Changing your virtual background is super fun on Zoom. Think of this as your very own green screen for you to share a background of whatever you want. Here's how you use that feature:
(1) Beside your video button, click the up arrow symbol
(2) Select change video background
(3) Select a background and voila!
(4) Have a blast!
You an also add a few of your own with the + icon on the right side of the selection panel.
Everyone in my video meetings have been really creative and has featured calls from outer space — San Francisco — underwater — the white house news room — or even a still image of their desk space back in the office. I look forward to all the different backgrounds every time there is large group meeting! 🙂
–
[ FREEBIES!! ]
Raise your hand if you love Pixar movies?! I'm going to assume that you raised your hand because who doesn't right? Pixar got in on the zoom movement and provided backgrounds from some of their classic films!!!!
See if you can guess what movies they came from: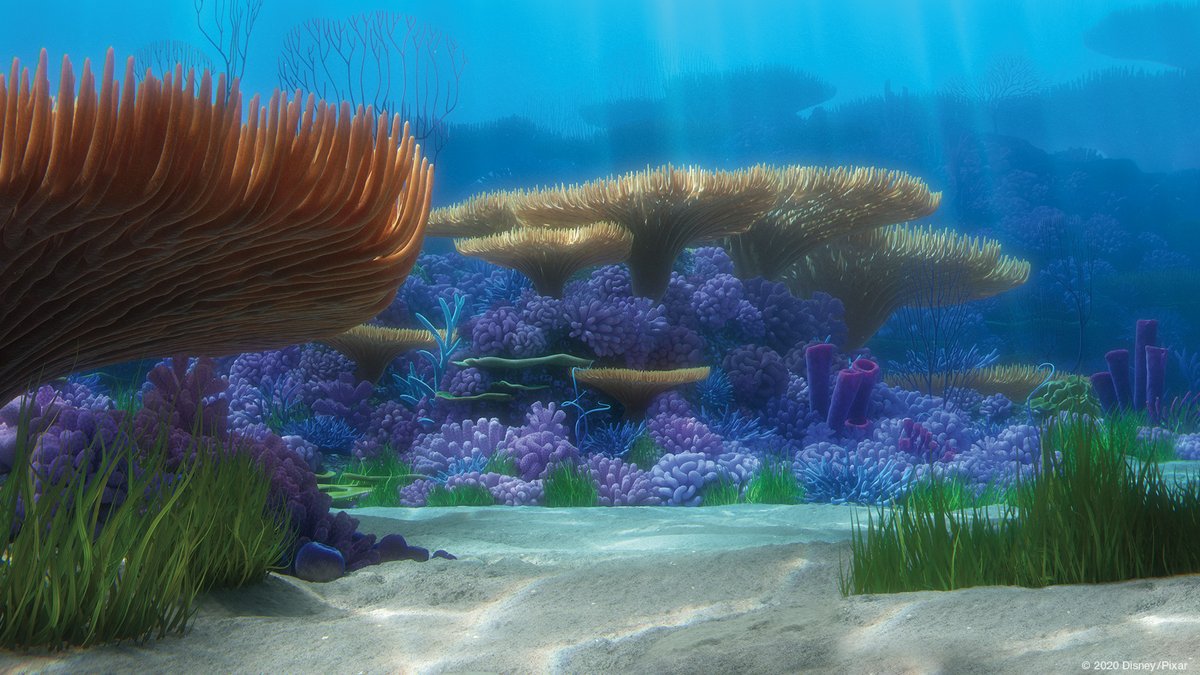 Did you get them all? To make it easy for you, you don't have to go searching Twitter for them – I have linked them here for you. ❤
Download and have a blast:
(1) Toy Story – Andy's Room
(2) Up – Living Room
(3) Inside Out – Headquarters
(4) Find Nemo/Finding Dory
ALSO! If you are a Star Wars Fan – those classic backgrounds that we have come to know and love are now available too (here)! Everything from Cloud City to the Emperor's Throne on Exegol, and even light speed! Change it up and may the force be with you. ❤
THE LOOK:
Sweatshirt Top – color options
Sweatshirt Pants – color options
Headphones