There is no doubt that it is officially winter as Boston gets pelted with 12 inches of snow in less than 10 hours from Winter Storm Grayson and we just had more this week!  As beautiful as the pristine white streets are – it is prettyyyyy cold out there.
The frostbite has left me to my thoughts about my winter wardrobe and how I can dress for the office without looking like I rolled up in a few comforters and walked out the door this morning (even though that's exactly what I want to do!) Well thankfully my latest style adds to my closet revolves around the 'chunky sweater' and the many cozy sweater options that are available this time of year. Learning how to style the bulk, the layers, the accessories and multiple textures so that it is  professional yet classic has been a fun challenge for me. I have added a few new pieces to my sweater collection and I am reaping the benefits of warmth just in time for the Boston chill.
Here are a few others that I have my eye on /purchased recently that would be great considerations that you can also add to your closet:
Dreamer Sweater  | ($59.50)
The colors! Just look at how all the colors work together so well in this adorable sweater. I love the stitching at the wrists and the round neck. Perfect for a casual or dressed up outfit – what would you wear this with?
---
BP Pullover | ($49.00 40%off = $29.40)
The cable knit sleeves on this beautiful sweater is a great twist on a classic texture. The airy pockets of the knitting and the unique draping in the back will turn this one into an easy closet staple. It also comes in a beautiful beige color as well.
---
Fringeout Sweater  | ($79.50)
What a fun sweater! I used to like simple and clean textures that were closer to the body but this fringe one has my name all over it. What a cool design and combination of colors. I might have to expedite this purchase before winter is over!
---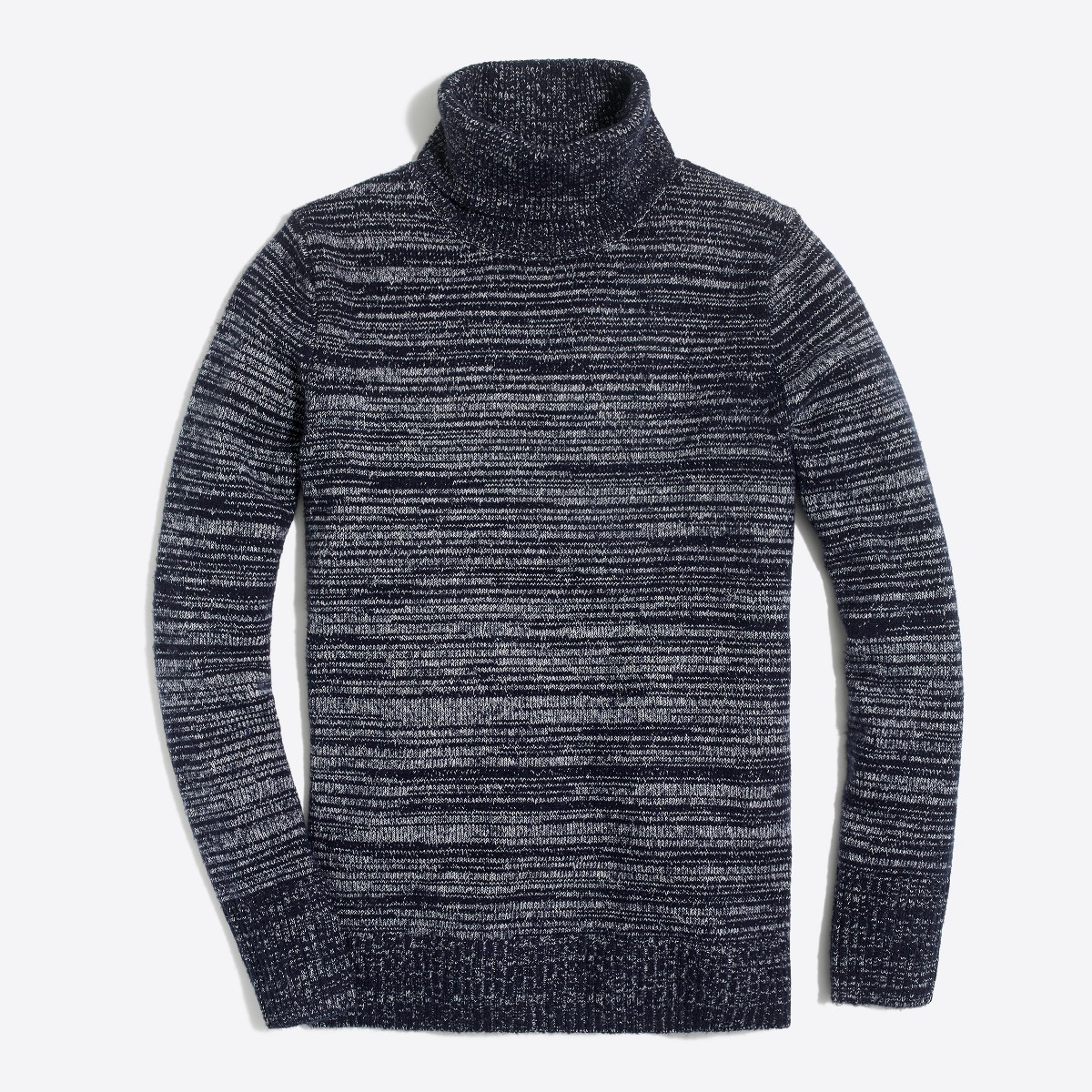 Space – Dye Turtleneck | ($47.50 )
(20% off with code: CHILLY)
I just nabbed this sweater at the J.Crew Factory Store by our new home and it is as comfy and cozy as it looks. It actually is more of a midnight blue color than the dark grey in this picture. Can't wait to share how I style it soon!
---
Spacedye Turtleneck Sweater | ($84.99)
(70% right now – no code needed!)
You may have seen me wear this one recently on my instagram page (@thecubiclecollections) and I am surprised at how much I love this. The high neck, the bright color and the fabric is as soft as it looks. The red is a perfect pop of color for my dominantly black and white wardrobe! And I am starting to sense a space dye pattern here….
---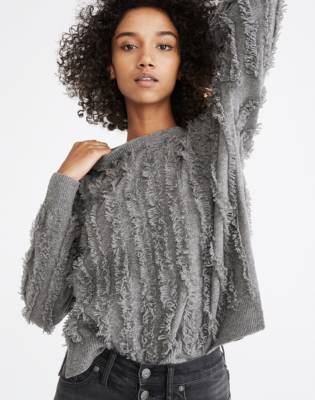 Fringe Stripe Pullover Sweater | ($69.99)
How adorable is this? What a fun sweater to wear under a blazer for the added layering or with a pair of jeans for a girls night out. Perfect for pushing yourself out of your comfort zone without a pattern or pop of color. #bebold
SHOP THE POST:
SWEATER: French Connection (similar here) | JEANS: Express | COAT: Banana Republic
PURSE :  Marshalls Find!  | SHOES: Diba (similar here) |
KNIT HEADWRAP: c/o @rdeyoung | LIP: Urban Decay |
SUNGLASSES: Target (currently on clearance!!!)